Our Culture
Our Culture is one that celebrates diversity and encourages collaboration.
We understand how much our colleagues bring to our organisation, which is why we try our best to give back, too. But don't just take our word for it - we're proud to have received an 'Outstanding' rating in the 2023 Best Companies survey.
If you're passionate about what you do, we'll reward you with a collaborative and engaging working environment. We're also fully committed to equality and diversity and promoting a culture that actively values differences.

Values we live by
Our purpose is to help our customers, colleagues and communities prosper. Our Values were carefully devised in-house by our people, for our people. They're what our employees stand by, and support us in achieving our purpose.
S

Stronger together

T

Take ownership

A

Aim high

R

Respect others

S

Stewardship
S
Stronger together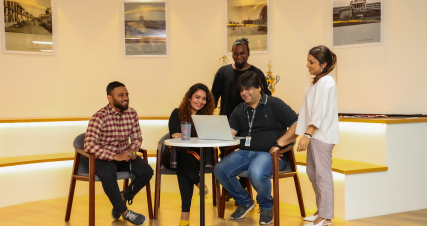 Stronger together
We collaborate to create a culture in which we all share goals and values. We aim to build trust, respect and openness across the company. Using each other's strengths alongside our own, we pull together, achieve more and surpass our competitors.
T
Take ownership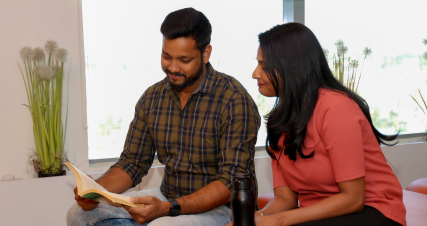 Take ownership
We all have responsibility for what we do and don't shy away from asking tough questions. We take ownership of what needs to be done as well as our personal and professional development, helping to achieve the collective goals of the business. We don't allow problems or concerns to continue, we act.
A
Aim high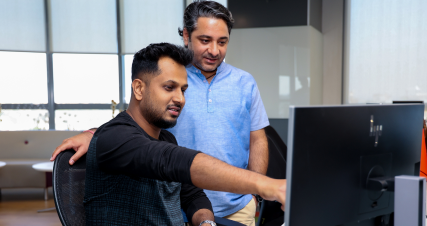 Aim high
We set the bar high for ourselves and our customer service. Our customers are the ones who know when we're going above and beyond and remember the promises we keep. We look for continuous improvement and think creatively. We aim to be a role model – to inspire others around us to do the same.
R
Respect others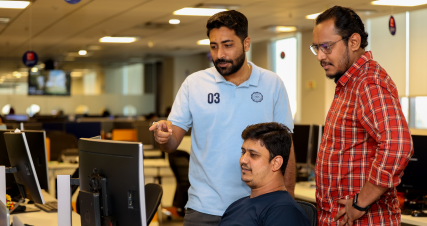 Respect others
We treat all others fairly and communicate in a way that respects an inclusive and diverse culture, listening to all voices and ensuring opinions are offered and heard. Everyone should be encouraged to reach their full potential and receive equal opportunity to do so, irrespective of background and beliefs.
S
Stewardship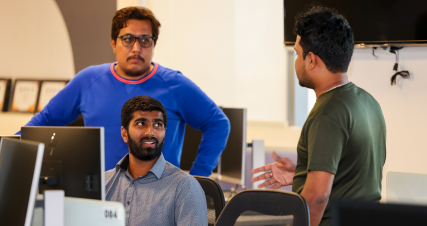 Stewardship
We act with conscience and take social, environmental and ethical factors into consideration at all times. We apply the robust policies and procedures of our established governance frameworks to ensure our 'brand' is protected, and find ways to positively impact our customers, colleagues and the wider community. We speak up when it matters.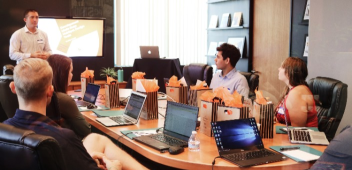 Why join OSBI?
We understand your career and how you progress is as unique as your individual personality. We've created a culture and an environment that encourages personal growth and offers our people opportunities to learn and succeed.
Whether you're in the early stages of your career or already have an established profession, we're constantly seeking to hire talented individuals who want to make a difference and grow with us.
We're a connected company working together to create a business in which we can all take pride and prosper. Here are some of the reasons to join us.
People
development
We know developing our people is key to having a happy and successful workforce. We want to offer all our employees a long and prosperous career, with plenty of opportunity for personal and professional growth.
You'll be given the opportunity to develop your skills and knowledge with comprehensive internal training and development programmes. Strong performance is recognised and rewarded, we have an internal employee awards scheme as well as a competitive salary and annual bonus opportunity.
Employee
engagement
Here at OSB India you'll see that work life balance is appreciated and genuinely matters. You'll find us 'informally formal' with a relaxed and supportive working environment. We've built a culture where colleagues become friends and where playing hard complements working hard.
We love working in our offices, we've worked hard building a fantastic environment. However, while we value face-to-face interaction, we also acknowledge that people aren't only productive in an office. Flexible working opportunities are important for establishing a healthy work-life balance, so if you see a role of interest we're happy to explore together how it could work.
Diversity
and inclusion
At OSB India we're truly committed to promoting diversity, equality and inclusion. Our aim is to encourage and support a culture that actively values differences, and recognises that individuals from diverse backgrounds and experiences can bring valuable insights into the Group and enhance the way in which we work.
We're extremely proud of our dedicated Diversity and Inclusion (D&I) working group, who drive and challenge our Group D&I strategy. This group helps us to really understand D&I directly from our own workforce, allowing us to appreciate different views and opinions to make continuous improvements.
Giving
something back
Giving something back to our community is important to all of us, whether that's volunteering, fundraising or environmental. By partnering with national and local charities, we hope to make a difference both nationwide and closer to home. Through focusing our efforts on our nominated charities, we hope to make a meaningful impact to the lives of those helped by these charities.
We like to put the fun in fundraising! As well as Group-wide fundraisers, we also support our employees with their own fundraising ideas. In fact, for every £1 raised the Group will match it, so what better excuse to come up with some weird and wonderful fundraising activities?
Benefits
At OSB India, we understand the value our people bring to the success of the Bank and that's why we've put in place a strong benefits package, which after a year can be flexed to reflect your individual priorities.

Health and Insurance
A group health insurance plan, securing the health and hospitalization of employees and their family. An employee life insurance plan providing financial assistance in the event of the demise of the employee, 2 times of annual gross salary.

Annual Performance Bonus
Annual Bonus earning opportunity linked to employee's and company's performance.

Rewards and Recognition
We celebrate your accomplishments through Rewards and Recognition programme.

Service Awards
We recognise and appreciate your dedication and service by commemorating 3 and 10 years of work anniversaries through monetary benefits.

Employee Referral Bonus
Attractive monetary benefits to staff who refer their friend and family for vacancies in OSBI.

Overtime allownance
A monetary compensation For working beyond your normal hours to support the business.

Transportation Allowance
Company sponsored transportation subjected to the prevalent policy.

Food Coupons, Birthday Voucher
A monthly meal voucher offered by the company. Your special day is important for us too! A meal Voucher provided to employees on their birthday month.

Internal Job Posting
We invest in your growth! Internal Job posting provides you a career development opportunity to grow within the company.

Adoption
We support employees who seek to adopt a child or a young adult in recognition of the contribution this makes to the wider community we serve. A twelve weeks of paid leave is offered to the employee from the date of adoption.
It's your turn
Are you ready to take on a new challenge? We have an open position that could be perfect for you!
See open roles